4th International Conference on Cannabis and Medicinal Research scheduled at Sydney, Australia during April 08-09, 2020
Warren Everitt
Chief Executive Officer,MediPharm Labs,Australia, E-mail: weveritt@medipharmlabs.com
Visit for more related articles at Research & Reviews: Neuroscience
The"3rdInternational Conference on Cannabis and Medicinal Research" hosted by conference series LLC LTD with the theme, "Challenges in Agronomy, Medicinal & upshot of Cannabis" was successfully executed during July 15-16, 2019 in Bangkok,Thailand. The conference offered a unique opportunity to investigators across the globe in order to meet, explore, network and perceive new scientific innovations. The conference received commendable and active participation was received from the Editorial Board Members of OMICS Group Journals as well as from the global scientists, Professors, Academicians, Researcher Scholars and students from diverse fields of Cannabis and Neuroscience across the world.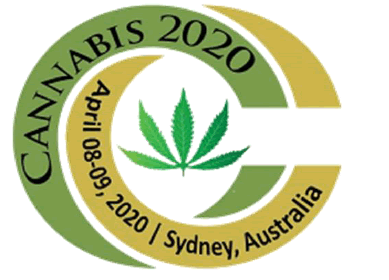 The conference Commenced with the Honourable presence of the Keynote forum.
• "The Potential Role Of Cannabinoids In Healing Cosmetic Products" by Jeremy Riggle, Mary's Medicinals and Mary's Nutritionals, USA
• "Healthy Pets; Happy Planet" Ian Quinn, Phyto Animal Health, USA
Conference series is organizing "4th International Conference on Cannabis and Medicinal Research" which is going to be held on April 08-09, 2020 at Sydney, Australia. The Theme of the conference is "Challenges and Barriers in Agronomy, Medicinal & upshot of Cannabis". The conference is going to cover the entire field related to Cannabis, Neuroscience, Neurology and Addiction, latest research and findings. Our Conference will provide a platform where research scholars and students will be able to gain knowledge about new, innovative research and findings from the eminent Scientist, Researchers and Professors.
The conference highlights of 2020 are as follows: Cannabis, Cannabis Cultivation, Medicinal Plant Chemistry, Extraction techniques, Cannabis: Neurology and its Effects on Brain, Neuroimaging, Cannabis & Psychiatry, Addiction, Cannabis Use and Crime, Social Effects of cannabis, Toxicity and Patient Safety, Therapeutics and other Uses
Sebastian Dias
Program Manager
Cannabis Marijuana 2020
Whats App Number: +443308081224
Email: cannabis@asia-meetings.com / cannabis@asiapacificmeets.com